DINESH KANTH
With over 20 years as a boxing champion, Dinesh Kanth is passionate about helping his students develop confidence while achieving their fitness goals. Dinesh's calm and encouraging demeanour inspires his students to challenge themselves at their own pace.
Dinesh is a big believer in fighting with mindfulness; connecting mind, body and soul so that you improve both your physical health and mental wellbeing.
With over 10 years under his belt as a personal trainer, Dinesh's experience in Boxing, Kick Boxing and Muay Thai is great for budding warriors at all levels.
"Coaching to me, is one of the most wonderful things in life to improve their character and quality of life"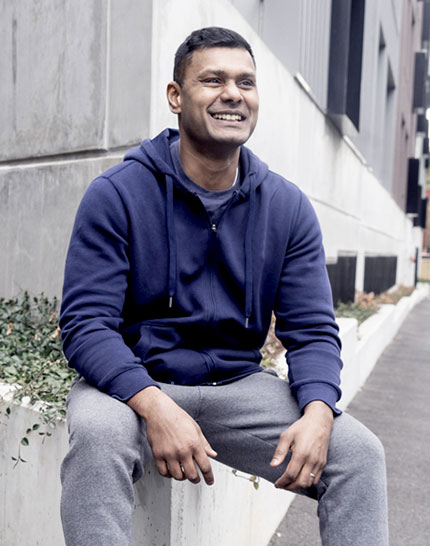 Instructor Philosophy
I believe in mindful training. When you connect with each movement, not only do you become more confident with your abilities, you are more likely to carry over your training into your daily life.
Specialties
Boxing
Kick Boxing
Muay Thai